Sharing A Post
To share a post, click on the share button, which will give you the following options: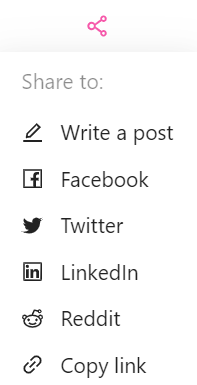 They are all pretty standard. Choosing the "Write a post" option will let you share the post into a space you own. You can add some text to this if you want (like a quote retweet on Twitter), or you can simply share it.
Then, click "Create a post" and sign the transaction.